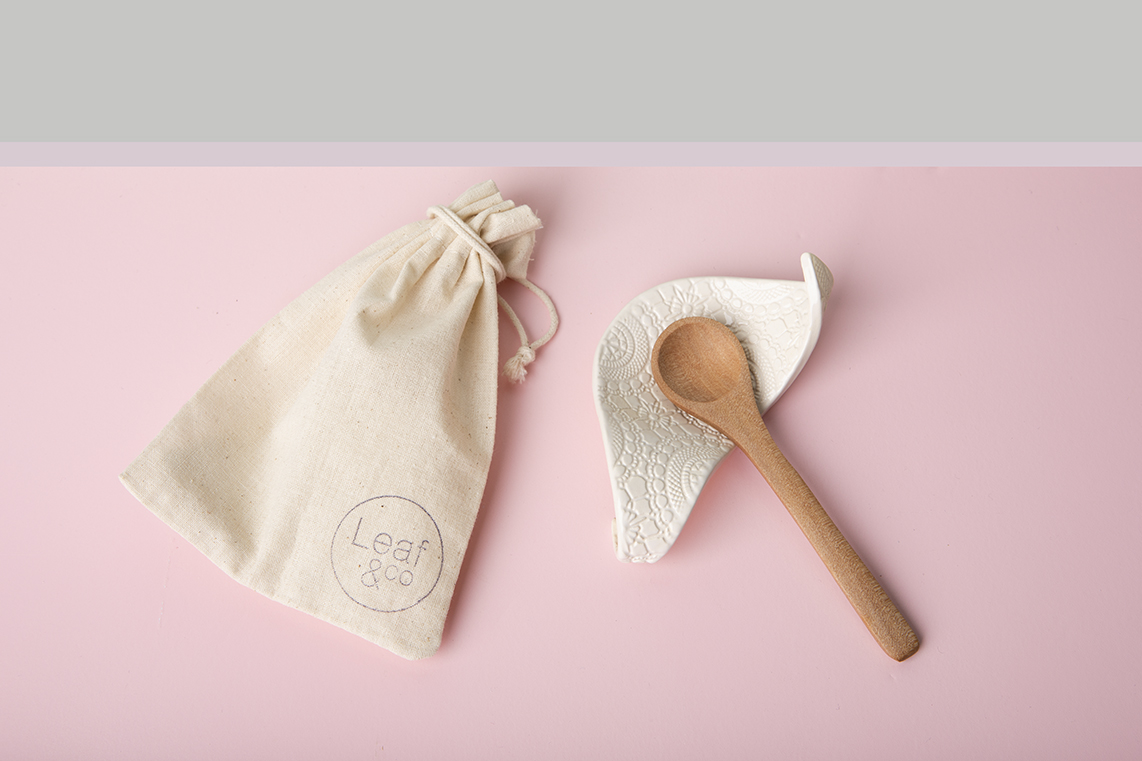 Lace Print Spoon Rest
A little place to keep your spoon when your serving tea and coffee. Handcrafted by Cleo & Venus Ganis at our Mt Glorious Studio.
Our lace print spoon rest comes with wooden spoon and canvas bag making it the perfect little gift for someone special.
It measures approximately 11 x 6cm and weighs 60g.